For a second year, FactSet and Scorpio Partnership surveyed more than 1,000 HNWIs from across the globe on the future of the wealth management industry. This year, the focus was to determine whether the existing frameworks for understanding and measuring risk in the advisory relationship are sufficient. Now more than ever, HNWIs are turning to their wealth advisors to help them navigate this challenging era for investment decision-making, but their survey responses indicate that advisors must complement their efforts in risk management with building resilience.
During this exclusive 30-minute webcast, FactSet and Scorpio Partnership walk through the latest survey results and explain how wealth advisors can mitigate risk to help them build long-lasting collaborative relationships with their clients.
What the webcast covers:
Presented by: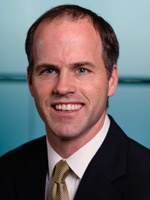 Greg King, CFA, Global Director of Wealth Management Strategy at FactSet
Greg focuses on the allocation of resources for all areas of the Wealth Management business; from market research & product development to implementation of a parallel sales & marketing plan. Greg moved to London from the U.S. in 1999. Prior to leading FactSet's Wealth Management Strategy, Greg spent eight years as Director of Workstation Solutions for EMEA & APAC, and before that, was Vice President, Institutional Sales in FactSet's UK Investment Management region. Greg graduated from Boston College in 1996 and is a CFA charterholder.
---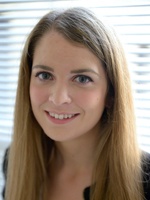 Annie Catchpole, Director at Scorpio Partnership
As Director at Scorpio Partnership, a firm that is renowned for its strategic research in wealth management, Annie is well versed in the needs and perceptions of the world's wealthiest individuals. Annie manages the development and execution of thought leadership projects and has explored themes such as client advisor relationships, the wealth management customer journey, and the work-life balance of high net worth individuals.
---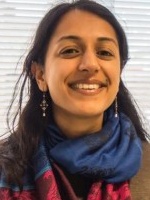 Tasha Vashisht, Senior Manager at Scorpio Partnership
Tasha leads a number of Scorpio's flagship thought leadership programs and strategic marketing initiatives to help wealth management firms improve their client engagement.