In this webcast, intended for a buy-side audience only, FactSet Research Systems and Empirical Research Partners come together for a conversation with Rochester "Rocky" Cahan, U.S. Portfolio Strategist at Empirical Research. During the talk, Rocky walks listeners through his recent research, and covers the following topics:
Effectively organizing, managing, and parsing through content to gain alpha, quickly
Connecting disparate sources of information around earnings season with transcripts data
Uncovering hidden and untapped connections, and potential conflicts of interest, with mutual fund holdings and ownership data
Better understanding sources of risk and opportunity using ETF fund flows and ETF holdings data
Please note: this webcast is intended for a buy-side audience only.
Presented By
Moderator
Drake Bushnell, VP, Product Strategist, CTS Strategy & Development, FactSet
As a Product Strategist for FactSet's Content & Technology Solutions group, Drake focuses on off-platform solutions geared toward application developers and quantitative investment strategies. He applies vast experience with FactSet's Standard DataFeed model and industry standard tools such as Python, SQL, and Tableau to generate insight and showcase how data feeds can be used to solve our clients' everyday challenges.
Speaker
Rochester Cahan, U.S. Portfolio Strategist, Empirical Research Partners LLC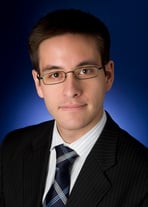 Rochester "Rocky" Cahan, CFA is the U.S. Portfolio Strategist at Empirical Research Partners LLC, having joined the firm in 2013 to focus on a broad spectrum of research topics ranging from bottom-up stock-selection to top-down macroeconomic analysis.

Prior to joining Empirical, Rocky was the head of U.S. Quantitative Strategy for Deutsche Bank in New York. During his tenure there, the team was top-ranked for quantitative research in the Institutional Investor All-America Research Team survey for three consecutive years from 2011 through 2013. Before Deutsche Bank, he also held quantitatively focused positions at Macquarie Bank and Citigroup in both New York and Sydney, Australia from 2003 through 2010.

In addition to his highly regarded practitioner research, Rocky has published a number of academic articles in top journals including The Journal of Empirical Finance, The Journal of Banking and Finance, and The Journal of Portfolio Management. Rocky received a double degree in Mathematical Physics and Finance from Massey University in New Zealand in 2003, and is a CFA charterholder.