As risk management continues to become a more critical piece of the investment decision making process, the reliability and predictability of risk estimates also becomes increasingly important. This requires capturing market dynamics, such as excessive probability of extreme events, dependencies in the occurrence of large returns across markets, volatility clustering, and asymmetry of the assets' return distribution.
With the newly released FactSet Multi-Asset Class (MAC) Fat-Tailed Risk Model, we take the next step toward answering the need for predictable risk analytics. See how to identify possible accumulation of tail risk concentration in a portfolio, and apply advanced risk budgeting approaches in order to improve risk-return profiles of your multi-asset class funds.
This webcast will provide:
Presented By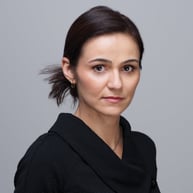 Boryana Racheva-Iotova, Senior Vice President, Director of Risk Research, FactSet
Boryana Racheva-Iotova has over 15 years of experience in building risk management software solutions and translating the latest academic advancements in practical applications to meet the needs of the financial industry practitioners. She started her professional path in risk management with the Bulgarian Finance Minister and then led the implementation of a Monte-Carlo based VaR calculation and structured products valuation engine to meet the Basel II Requirements at SGZ Bank (at present DZ Bank, Germany). Shortly afterwards, she founded FinAnalytica and originated the Cognity award-winning Market Risk Solution. In 2016, FinAnalytica merged with BISAM and the merged entity was later acquired by FactSet in March 2017. Boryana's numerous articles have been published by premier scientific journals. She holds M. Sc. in Probability and Statistics at the Faculty of Mathematics and Informatics, Sofia University, and Doctor of Science degree, magna cum laude from Ludwig Maximilian University of Munich. Boryana was also recently recognized at the 2018 Women in Technology and Data Awards luncheon and received the Risk Professional of the Year award.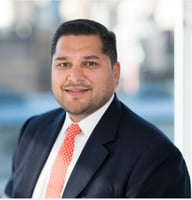 Shamin Parikh, Vice President, Multi-Asset Class Risk Solutions Sales, FactSet
Shamin Parikh began his FactSet career in 2005 as a Consultant. Two years later he joined the quant group as a FactSet sales specialist, helping onboard risk and optimization clients. He has held successive positions of greater responsibility, including his current role as Vice President, Multi-Asset Class Risk Solutions Sales where he is responsible for leading the team for the Americas. Shamin holds a Bachelor of Science, Business Administration degree with a Finance Concentration from Trinity University and is a CFA charterholder.