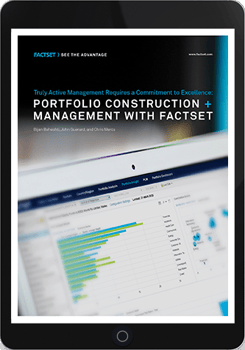 Financial anomalies have been studied in the U.S. and recent evidence suggests that they have diminished in the U.S. and possibly in non-U.S. portfolios. Have the anomalies changed and are they persistent? Have historical and earnings forecasting data been a consistent and highly statistically significant source of excess returns? We test many financial anomalies of the 1980s-1990s and report that several models and strategies continue to produce statistically significant excess returns. We also test a large set of U.S. and global variables over the past 16 years and report that many of these fundamental, earnings forecasts, revisions, breadth and momentum, and cash deployment strategies maintained their statistical significance during the 2003-2018 time period. Moreover, the earnings forecasting model and robust regression estimated composite model excess returns are greater in Non-U.S. and global markets than in the U.S. markets.


Download the Truly Active Management Requires a Commitment to Excellence white paper to uncover the existence and effectiveness of variables reported as financial anomalies in 2003 and test whether these reported anomalies are statistically significant from 2003 through 2017.


FactSet clients, read the white paper via Online Assistant. Not a FactSet client? Schedule a one-on-one demo with a FactSet specialist.