The liquidity classification requirements under the SEC Liquidity Rule have been a moving target since the SEC first proposed the rule in September 2015. From one rule-making stage to the next, the liquidity bucketing requirements have been altered in ways largely favorable to the industry, yet they remain a challenge because the final rule includes a number of elements that must be interpreted and implemented by fund managers and/or their advisers and sub-advisers.
The deadline for complying with the SEC Liquidity Rule is now only months away. FactSet as a technology provider to the financial industry, is all too familiar with the new challenges that our clients face. With that, we are excited to offer a space for those impacted by the rule to get further insight into the rules around the regulation, as well as expert knowledge on what to look for in a solution.
Check out our webcast with two of FactSet's regulatory experts, Nels Ylitalo, VP, Director of Product Strategy, Regulatory Solutions, and Bryan Hoefs, VP, Senior Product Strategist, Regulatory Solutions. Hear from our speakers as they shed light on liquidity bucketing, discuss how to meet the new classification requirements, and answer questions direct from the audience.
Speakers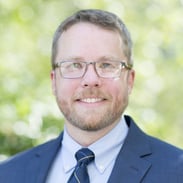 Nels Ylitalo, Director of Product Strategy, Regulatory Solutions, FactSet
Nels joined FactSet in 2016 as a corporate attorney, and is based at FactSet's headquarters in Norwalk, CT. Prior to joining FactSet, Nels was a corporate/M&A attorney representing venture capital funds, private equity funds and corporations in debt and equity financing and M&A transactions, governance and regulatory and licensure matters. In his new role as Director of Product Strategy in Regulatory Solutions, Nels focuses on rules and developing solutions for the asset management sector, globally.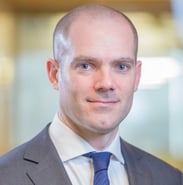 Bryan Hoefs, VP, Senior Product Strategist, Regulatory Solutions, FactSet
Bryan joined FactSet in 2001 and is based in London. He is currently focused on building FactSet's Analytics Regulatory strategy, to solve clients' evolving regulatory requirements by leveraging FactSet's powerful analytical capabilities. Prior to his current role, Bryan held a variety of analytics roles, focusing on Equity and Fixed Income. Bryan is a CFA charterholder and holds the FRM designation.