It has now been roughly two months since MiFID II and PRIIP investor protection regulation went into effect, and there is still a lot of sand in the gearbox. While the middleware systems of service providers and processes on the distribution side are largely in place and technically working, the present problem is the availability of KIDs and corresponding EMT (European MiFID Template) reference data from manufacturers.
Join Philipp Zerhusen, Director of Market Development, FactSet, to delve deeper into the main challenges of compliance, and discover how you can smooth out the process with FactSet's Regulatory Data and Distribution Service (RDDS).

Presented By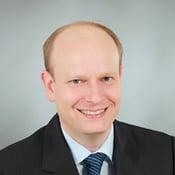 Philipp Zerhusen, Director for Market Development, FactSet Digital Solutions
Since 2016, Philipp has been in charge of Market Development as a Director for FactSet Digital Solutions GmbH, and is responsible for various market segmentation, strategy, and pricing projects. Based in Frankfurt, Philipp has worked in the financial industry for 25 years. Before his current role, he held various international management and senior enterprise solutions roles across EMEA at Thomson Reuters, founded a number of start-ups, and worked for several years in asset and wealth management at Sal Oppenheim. Philipp holds an MBA from the University of Cologne and a professional banking diploma.