Many investment firms in Asia overlook the importance of performance data, risk and analytics when it comes to portfolio management – and they are lagging their peers in the US and Europe in this area.

Knowing what has contributed to returns can help improve future performance, and incorporating risk management more closely in this process is key.

This webinar hosted in cooperation with AsianInvestor will discuss topics such as:

The challenges in Asia around performance and analytics data (i.e. availability, accuracy, timeliness, breadth/depth) and the downstream repercussions

How asset owners and asset managers in the region approach performance measurement and analytics across asset classes

What's next? How the role of analytics is evolving and how to develop these processes further
Chair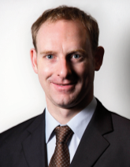 Joe Marsh, Online Editor, AsianInvestor
Joe Marsh is online editor at AsianInvestor, based in London. He has been with the publication since September 2009, mostly in Hong Kong, apart from a nine-month stint as a freelance journalist and conference producer in 2015.
He has also worked in Hong Kong for Incisive Media as chief subeditor and senior writer for Asia Risk, a derivatives- and risk management-focused publication. Marsh has also served as chief subeditor and US staff writer for Energy Risk magazine, another Incisive Media title, across London and New York.
---
Speakers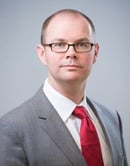 Pat Reilly, CFA, Vice President, Fixed Income Analytics EMEA, FactSet
Pat Reilly has 15 years of experience within the investment management industry focusing on fixed income. Pat has global experience, currently managing FactSet's Fixed Income Analytics offering in EMEA and previously managing the Western United States and Canada. In this role, he focuses on providing content, analytics, and attribution solutions to clients across the multi-asset class spectrum. Prior to joining FactSet, Pat started his professional path as a Credit Manager at Wells Fargo and then as an Investment Services Analyst at Pacific Life. He holds a Bachelor of Science, Finance from the Eller College of Management at the University of Arizona and a Master of Business Administration from the Marshall School of Business at the University of Southern California. Pat is a CFA charterholder.
---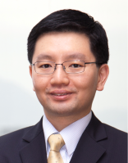 Alex Ko, CFA, Head of CIO Office Asia Pacific, BNP Paribas Asset Management
Alex Ko has over 23 years of experience in investment and quantitative analysis disciplines. He oversees the functions of Financial Engineering, Front Office Risk Management and Portfolio Construction in Asia, and supports the regional CIO on governance of investment teams. Alex joined BNP Paribas Asset Management (the combined entity of BNP Paribas Asset Management, Fortis Investment Management and ABN AMRO Asset Management) in 2000 as a Portfolio Manager in the Structured Asset Management Team and subsequently a Senior Portfolio Manager and the Head of Structured Solutions Asia. He was appointed the Head of CIO Office Asia Pacific in 2010. Alex holds a MSc degree in Investment Management (Financial Engineering) from the Hong Kong University of Science and Technology, and a BBA degree in Finance (1st class honours) from the Chinese University of Hong Kong. He is a CFA charter-holder.
---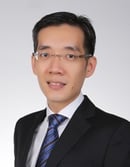 Tian Sing Wee, CFA, CAIA, Chief Risk Officer, Singapore, Eastspring Investments
Tian Sing Wee joined Eastspring Investments, the Asian asset management business of Prudential plc, as Chief Risk Officer, in July 2017. Tian Sing is responsible for overseeing the Singapore teams of Compliance, Legal, Operational and Investment Risk functions as well as providing leadership to the Head Office Risk function.

Prior to joining Eastspring Investments, Tian Sing was with Nikko Asset Management Asia Limited as Head of Risk Management Department and Head of Performance Department, where he established the risk management function and introduced the investment risk and performance management framework locally. He also held the role of Vice President, Risk and Performance Management Department at Government of Singapore Investment Corporation (GIC). He is currently serving as a Member of Investment Management Association of Singapore Risk and Performance Committee.

Tian Sing is a Chartered Financial Analyst and Chartered Alternative Investment Analyst. He holds a Bachelor of Science (Building) (First Class Honors) degree and a Master of Science (Financial Engineering) degree with National University of Singapore as well as an Executive Master of Business Administration (High Honors) degree with University of Chicago Booth School of Business.
---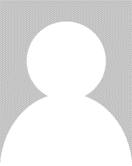 Ali Nezamoddini, Ph.D, Head of Investment Performance & Risk Analytics, NTUC Income
Ali Nezamoddini is responsible for the Investment Performance and Risk Analytics of the NTUC Income Cooperative Limited. Since he has joined NTUC Income in Apr 2015, Ali has helped to streamline the processes around investment performance and attribution and has built the risk analytics function to analyze and help to improve investment decisions. Prior to his role with NTUC Income, Ali was within Risk Management at DBS and HSBC where he helped to strengthen risk management processes and controls with focus on Market Risk and Stress Testing. Ali holds a PhD in Mechanical and Aerospace Engineering from University of Virginia.