Determine Risk Exposures Across Different Asset Types and Classes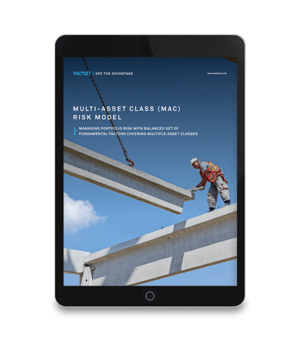 Drawing on our leading analytics tools, robust technology platform, and deep experience in serving the financial market, FactSet has developed a Multi-Asset Class (MAC) factor risk model that helps highlight contributions from well-defined market factors, and quantifies correlations between these contributions.
FactSet clients, read the white paper via Online Assistant. Not a FactSet client? Schedule a one-on-one demo with a FactSet specialist.