Over the last decade, environmental, social, and governance (ESG) investment strategies have become increasingly popular. In its 2018 biennial report, US SIF indicated that over 25% of professionally managed assets in the United States are handled with consideration for sustainable, responsible, and impact investing principles.
That being said, ESG- and SRI-based investing approaches are not without criticism. One of the more frequently raised concerns is the fear that investors are forced to choose between maximizing their investment returns and following sustainable investing principles.
In this webcast, FactSet and Truvalue Labs come together for a conversation about leveraging ESG data to find alpha. Download our webcast to learn how you can:
Gain a more comprehensive understanding of what companies are doing from an ESG perspective
Create factors that contain alpha signals and are uncorrelated to many traditional quantitative factors
Leverage signals that work in different markets
Presented By
Peter Davaney-Graham, CFA, Vice President, Product Strategy, FactSet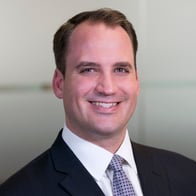 As a Product Strategist for FactSet's Content & Technology Solutions group, Peter focuses on off-platform solutions geared towards application developers and quantitative investment strategies. He applies vast experience with FactSet's Standard DataFeed model and industry standard tools such as Python, SQL, and Tableau to generate insight and showcase how data feeds can be used to solve our clients' everyday challenges.

Stephen Malinak, PhD, Chief Data and Analytics Officer, Truvalue Labs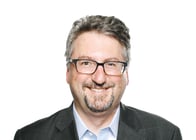 Stephen leads Truvalue Labs' quantitative research team in applying artificial intelligence and machine learning techniques to create new financial signals from unstructured data. An industry leader in quantitative analytics, Stephen joined Truvalue Labs from Thomson Reuters, where he spearheaded the company's quantitative analytics offering, StarMine, and developed over 15 quantitative models. He has an extensive track record of successful predictive models using widely varying techniques across numerous domains.

He attended college at the Massachusetts Institute of Technology where he received his S.B. in Electrical Engineering and Computer Science. Malinak went on to receive his Masters and PhD in Engineering-Economic Systems from Stanford University.