For decades, FactSet's industry-leading, multi-asset class portfolio analytics have powered attribution, risk, and reporting workflows to provide a comprehensive view into how investment decisions impact overall performance. As the market continues to demand more transparency and data, we are excited to launch the Portfolio Analytics Engine API that gives our clients the flexibility to create new business solutions built from our best-in-class portfolio analytics.
View our webcast to understand how FactSet's Analytics API will ignite innovation and power custom solutions across your firm. During this 30-minute presentation, we will discuss:
The capabilities of FactSet's new Portfolio Analytics API
Examples of how clients are using the API
The forward-looking roadmap for the Analytics API program
Speakers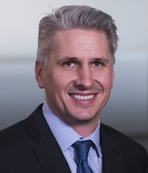 Stanley Kwasniewski, Senior Director, Analytics & Trading Innovation
Stan started his FactSet career in 1997 as a Consultant working with clients in Boston and Hartford. He spent the next 17 years developing and managing FactSet's Analytics suite of products. From there, he oversaw operations for the Analytics business unit. He is currently responsible for the strategic direction and innovation efforts for Analytics and Trading solutions. He is a graduate of Boston College and a CFA charter holder.

Akshay Sheth, Principal Software Engineer
Akshay's current role has allowed him to work with teams in different verticals within FactSet, helping him gain knowledge in client interaction, product development, strategy, and sales enablement. Before leading the Analytics API initiative, he was a developer for FactSet's distributed services platform. He holds a Master's degree in Computer Science from Georgia Institute of Technology and a Bachelor's degree in Computer Science from Mumbai University.