Join us in Singapore!
Don't miss FactSet's Buy-Side Forum in Singapore this March! Join us to discuss the evolution of the asset management industry, and the changes financial professionals can expect this year, plus hear about the latest enhancements to FactSet's award-winning technology.

The Westin Singapore | 1 March 2018 | 13:30-18:00 p.m.

Register to explore the key trends, challenges, and opportunities facing the asset management industry in an ever-changing financial and regulatory landscape. The forum will include innovative perspectives and insightful discussions from FactSet specialists and industry leaders to help you transform existing workflows, teams, and technologies into tailor-made solutions that help you face these challenges and drive your performance.
Agenda
13:30 p.m.
Registration and Refreshments

14:00 p.m.

Welcome Address

14:10 p.m.
The Evolution of the Middle Office Function: What Lies Ahead
14:50 p.m.
The Next Chapter of Performance Measurement, Attribution and Risk
15:30 p.m.
Coffee Break
15:40 p.m.
Shifting Perspective: Understanding Fat Tail Risks and Upsides in Your Portfolio
16:20 p.m.
Is Smart Beta the New Active:Passive?
Implications and Lessons Learned for Systematic & Fundamental Portfolio Construction
17:00 p.m.
Networking Reception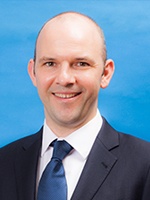 Host:
Alan Bettridge, Senior Vice President, Director of Sales for APAC, FactSet
Alan Bettridge is Senior Vice President, Director of Sales, Asia Pacific at FactSet. Mr. Bettridge has been based in Hong Kong since 2012 and is responsible for growing FactSet's business in Asia Pacific and managing the sales organization across our regional sales offices. He joined FactSet in 1999 as a Consultant and has previously held several leadership roles in Sales and Consulting covering the UK and Europe, Middle East, and Africa markets.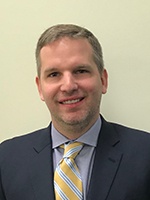 The Evolution of the Middle Office Function: What Lies Ahead

Ben McCormack, Vice President, Associate Director, Analytics Reporting and APIs Product Development, FactSet

Today, Asset Managers need to reduce cost, while growing fast but moderate risk. It's an environment with lots of pressures but at the same time a period that represents new opportunities, especially for the middle office as the pulse of an organization. Processes here require the right combination of technology, data and strategy, performed by the right team. But what's the right mix and how to implement it to be future-proof? Join Ben for his session on the future of the middle office and see how tactical decisions and the right tools can bring you ahead of the trend and mobilise your organisation.
Ben McCormack is Vice President of Product Development in Analytics Reporting & APIs. Ben is responsible for Product Development of the Client Reporting suite of products as well as the APIs that enable off platform Analytics data delivery. In the industry, Ben has held a variety of roles, including Product Management, Operations and Business Development. He offers valuable insight and is uniquely positioned to comment on best practices, trends and future state of the space. Ben holds a bachelor's degree in Engineering from Tufts University and a MBA from Babson College.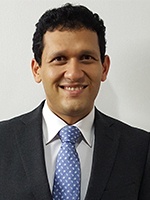 The Next Chapter of Performance Measurement, Attribution and Risk (PMAR)

Moderator:
Vinayak Bhat, CFA, Vice President, Regional Sales Manager, FactSet

Join Vinayak Bhat, FactSet's Regional Sales Manager for South East Asia, for a panel discussion with industry experts from the PMAR field to discuss the changing industry paradigm, how it will likely evolve and how this could impact your workflow.

The panel will explore:
• Pressures caused by the shift of assets from active to passive management and the quest for alpha signals in "alternative data"
• Challenges in using a consolidated platform for both, performance and risk management
• Recent trends in risk modelling and risk management

Vinayak is responsible for FactSet's business in South East Asia. Vinayak has been with FactSet since 2011. He has 15+ years of experience in the Financial Technology – working closely with firms in the areas of Asset Management, Wealth Management and Investment Banking. Prior to joining FactSet, Vinayak worked in consulting industry for about 10 years, based in New York. He is an Electronics Engineer by training, has an MBA in General Management and a Charter holder of CFA Institute.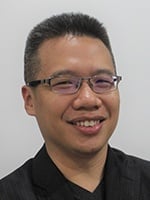 Panelists:
Puah Jim Ee, Senior Vice President, Equity CIO's Office at GIC

Jim Ee is a Senior Vice President and Portfolio Manager with the Equity CIO's Office. Previously, he was with the Systematic Investment Group and Head of the Quantitative Equity Division. He has experience managing global enhanced and passive index portfolios, focusing on factor and quantitative alpha strategies across all regions.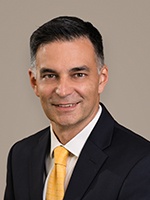 Anthony Raza, Head of Multi-Asset Strategy at UOBAM

Anthony joined UOBAM in 2008. He is currently the Head of the Multi-Asset Strategy Unit. He co-ordinates the firm's asset allocation strategy and manages multi-asset balanced funds for clients. Anthony has been with UOBAM since 2008 and before that he was head of Singapore Research with Merrill Lynch. He is a CFA charter holder, and has a BA in Maths from Boston College and an MBA in Finance from New York University and has over 23 years of investment experience.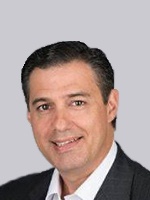 Olivier d'Assier, Head of Applied Research, APAC, Axioma

Olivier d'Assier is Head of Applied Research, APAC for Axioma, responsible for generating unique regional insights into risk trends by leveraging and analyzing Axioma's vast data on market and portfolio risk. d'Assier's research helps clients and prospects better understand and adapt to the evolving risk environment in Asia Pacific. The author of periodic special reports, d'Assier produces regional and global research on market and portfolio risk.
Matthew van der Weide, Vice President – Quantitative Services, Asia-Pacific Analytics

Matthew van der Weide is the Vice President of Portfolio and Quantitative Analytics for the Asia Pacific region at FactSet. Mr. Van der Weide is responsible for the management and development of FactSet's portfolio and quantitative modelling applications across Asia Pacific. Mr. Van der Weide has focused on FactSet's quantitative business, with particular attention on risk, optimization, and factor modeling. Additionally, his responsibilities include working with FactSet clients to help them analyze and understand their portfolio composition and performance, and to communicate results internally and externally. Since joining FactSet in 2006, Mr. Van der Weide has gained extensive experience working with clients from different regions, deploying FactSet's premium tools for performance attribution, risk analysis, stress testing, and backtesting. Mr. Van der Weide holds a BSc in Electrical Engineering and a BSc and MSc in International Business.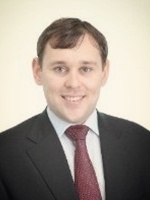 Shifting Perspective: Understanding Fat Tail Risks and Upsides in Your Portfolio

Ian Hissey, Vice President, Multi-Asset Class Risk Solutions Specialists (APAC), FactSet

Join Ian Hissey for his session on the importance of innovation and what this means in the world of risk analysis. Bridging the gap between behavioral theory, non-arbitrage dynamic asset-pricing and practice, Ian will be giving a brief overview on FactSet's fat-tailed MAC patented methodology and then illustrate it via real-life case studies. Be on the edge of monitoring and anticipating your portfolio risks by learning how to identify possible accumulation of tail risk concentration in a portfolio, as well as applying advance risk budgeting approaches to improve the risk-return profile of multi-asset class funds.

Ian Hissey is Vice President in the Portfolio Analytics group at FactSet and has been at FactSet since 2008. Ian is responsible for the Sale and Support of FactSet's Multi Asset Class (MAC) risk product in Asia Pacific. His role is also to guide the development of that product to meet the diverse set of challenges faced by financial market participants in Asia. Previous to his current role, Ian was the manager of FactSet's Portfolio Analytics team based in Australia for 4 years where he worked with FactSet's largest clients in Australia and NewZealand. Ian has a holds a bachelor degree in Economics and Social Sciences from the University of Sydney.

Is Smart Beta the New Active: Passive? Implications and Lessons Learned for Systematic & Fundamental Portfolio Construction

Matthew van der Weide, Vice President – Quantitative Services, Asia-Pacific Analytics

Over the last decade, we have seen a tremendous growth in the popularity of passive products with the latest trend being smart beta strategies. The promise of active returns at passive fees has even resulted in the first fixed income smart beta products. But doesn't it sound too good to be true to blend the best of both worlds? Could this mix when applied actually be poisoned? In his presentation, Matthew van der Weide will talk about some of the practical implications when constructing portfolios in a systematic manner, with takeaways not just for systematic investors but also for fundamental managers and asset allocators.