Environmental, Social, and Governance (ESG) investment growth is booming and shows no sign of slowing down. That being said, ESG-based investing approaches are not without criticism. One of the more frequently raised concerns is the fear that investors are forced to choose between maximizing their investment returns and following sustainable investing principles.
Join FactSet's Masahiro Furuko and Arabesque's Dominic Godman for a discussion on what's driving the adoption of ESG investing in Asia and how can you capitalize on it. They'll dive into the importance of ESG, the data behind it, the building blocks for a successful strategy, the associated opportunities, and where the trend is heading in Asia specifically.
Guest Speaker
Dominic Godman, Partner, Head of Singapore, Arabesque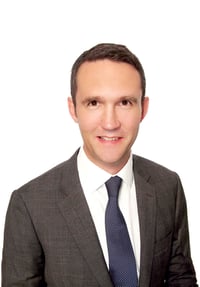 Dominic is a Partner at Arabesque, where he also oversees the sale of Arabesque's products and services in the Asia Pacific region. Dominic has 18 years' experience in Financial Services. He began his career at Barclays Bank in London. In 2008, Dominic moved to Barclays Bank in Singapore where he was involved in fund selection and advising high net worth individuals in Asia. In 2016, Dominic joined Arabesque, an ESG Quant asset manager and provider of ESG data. Arabesque uses self-learning quantitative models and big data to assess the performance and sustainability of globally listed companies. Dominic has a BSc from the University of Newcastle upon Tyne.