Webcast on Personalization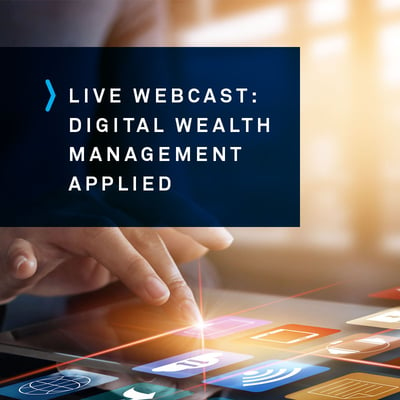 As part of FactSet's Digital Wealth Management Thought Leadership series, we are excited to take the discussion further on the key topics of optimization, visualization and personalization, in our three-part webcast series: Digital Wealth Management Applied.

Listen to our final 30-minute live session for the series, and hear from industry experts on how advisors can utilize personalization techniques to win with clients in the era of hybrid advice. As industry professionals and consultants to the wealth management industry, our speakers share their insight on how the five tactics discussed in the third part of our eBook, Empowering Client Service with Personalization, can be applied to the client experience to develop an online wealth platform that adds value - for the firm, for your high net worth investors, and for your book of business.
Download today!