Financial firms increasingly recognize the need to organize and manage their content assets in a centralized way, as well as to fully exploit the promise of alternative datasets, machine learning, and artificial intelligence to generate alpha.
Three market trends make having a data management solution critical for financial services firms:
Rapid growth in private markets
Explosion of data vendors and associated integration challenges
Proliferation of content absent a known identifier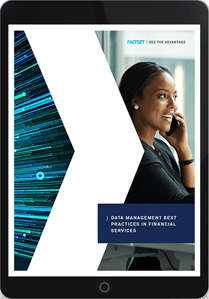 Whether choosing to buy or build a data management solution, investments in content and technology are key. Firms require a broad coverage of securities and entities, exhaustive mapping capabilities, and product flexibility that will allow the solution to meet firms' ever-expanding needs. The successful execution of a data and technology strategy that exploits connectivity and uncovers alpha generation opportunities can result in a significant competitive advantage for financial institutions.
To learn more about how your firm can deploy and execute an effective data management strategy, download our eBook, Data Management Best Practices in Financial Services.