In 2019, the financial world is struggling with data overload. More and more datasets and data providers are coming to market, but the resources firms have to scout and evaluate them aren't keeping pace. With this in mind, we set out to build a solution that would make the data evaluation process less daunting.
FactSet Data Exploration on Microsoft Azure gives you instant access to alternative and financial datasets, plus the tools to build investment applications, in a fully hosted environment.
Watch this 20 minute on-demand webcast to learn how Data Exploration can help you:
Discover content, alongside programming and data visualization tools, in a single location.
Instantly gain access to data in a cloud-based environment, reducing investment in costly IT implementation and infrastructure.
Analyze ideas and derive value quicker with an ever-expanding catalog of premium data.
Presented By

Drake Bushnell, VP, Director, Data & Solutions, FactSet
Drake Bushnell is a Vice President, Director within the Content and Technology Solutions group focusing on data integration and analysis. He and his colleagues aim to reduce the burden associated with evaluating and integrating new content by solving for common challenges, such as symbology reconciliation, and accelerating the discovery process by exposing detailed analysis and sample code.

Christopher Thomas, VP, Senior Product Strategist, FactSet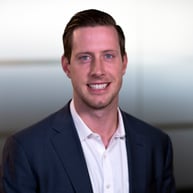 Christopher Thomas is a Vice President, Senior Product Strategist within the Content and Technology Solutions group. He is responsible for providing insight into competitive positioning, researching data sourcing needs, and driving FactSet's off-platform offering, spanning both unique structured and unstructured data feeds.