As engineering organizations and development teams grow, aligning technology, languages, and code bases becomes more and more complex. As end-users become responsible for the oversight of more data, systems, and applications, efficient workflows become essential. In this presentation, we'll explore the differences and similarities of the need for interop to different parties, and show how we achieve the benefits via OpenFin for both our engineers and our clients.
Watch the presentation below to learn more.
Use FactSet while leveraging OpenFin to interoperate with your homegrown and third-party applications.
OpenFin as a desktop scaffold allows FactSet to deliver turn-key services and workflow solutions. FactSet provides a seamless user experience spanning idea generation, research, portfolio construction, trade execution, performance measurement, risk management, reporting, and portfolio analysis to drive productivity.
Gain a multi-window desktop experience using HTML5 components
Ensure communication with applications using interoperability standards
Leverage a consistent foundation/platform for symbology & concordance
Want to learn how you can leverage FactSet's ability to interoperate with other applications? Read our brochure here!
SPEAKER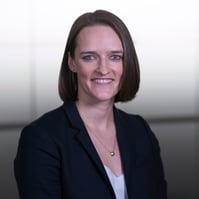 Kate Stepp
SVP, Senior Director of Research | FactSet
Ms. Kate Stepp is Senior Director of Research Solutions and Engineering for FactSet's Research Solutions Strategic Business Unit in London. In this role, she leads a global team of engineers responsible for building web-based applications, services, and integrations with a mission to deliver the most actionable content and innovative tools to financial clients, which defines the workflow solutions of the future. She has over 10 years of web application development experience in the FinTech industry. Ms. Stepp earned a Bachelor of Science degree in Computer Science from Carnegie Mellon University.